"Go into all the world and preach the gospel to all creation" – Mark 16:15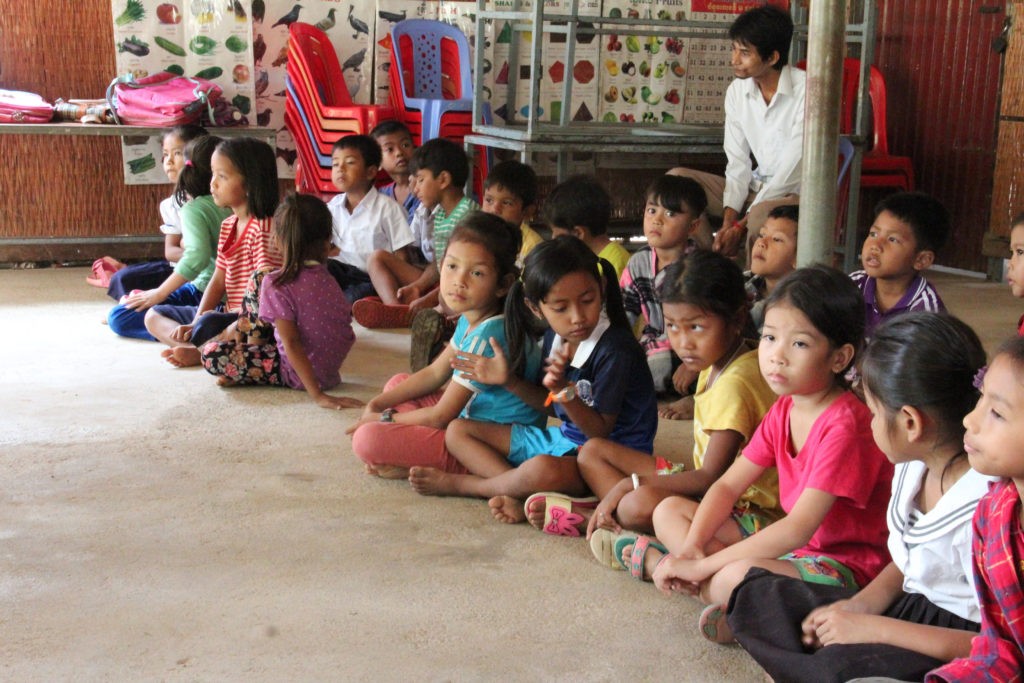 Throughout the year, we hope to redirect OCF's focus onto the great commission by encouraging and challenging all OCFers to play their part in reaching out, proclaiming God's name and making disciples of all nations by engaging in the following:
Reading God's word to increase understanding of His heartbeat for the lost

Genesis 12:3, Exodus 9:16, 1 Chronicles 16:24, Psalm 67:2, Isaiah 49:6

Praying for the nations
Going on a mission trip
Giving in the form of missions pledges

OCF currently supports multiple missionaries across the nations

Get involved in ground level missionary activities

E.g. Preparing Christmas shoe boxes for Operation Christmas Child
---
Exposure Mission Trips
Northern Territory, Australia (Pioneering Observational Mission) – June-July 2017 (Closed).
Phnom Penh, Cambodia (Teaching English & Youth Ministry) – 03 – 11th Jan 2018, 400AUD including flights (Open- one available slot left)
Hat Yai, South Thailand (Prayer Journey, Sports/Language Camp, M2M) – 10th Jan – 23rd Jan 2018 including flights, 780 AUD (Closed)
Amman, Jordan (Meeting missionaries, visiting biblical sites, working with refugees – 1st 3 weeks of July 2018, 970AUD excluding flights (Open)
Drop us an email to register your interest: missions@ocfaustralia.org
Exposure mission trips are planned bi-annually, usually during Dec-Jan and June-July and runs for approximately 2-3 weeks. The aim of these mission trips, planned by EXCO, is to provide a platform for OCFers to leave their comfort zone and go into the nations, in hopes that when they return to their respective OCF centres, they'll spread their passion for the lost and encourages missionary initiatives.
When a mission team is formed, members will take ownership of the mission trip and be responsible to plan their aims, activities and basically everything that would be involved during the mission trip, with assistance from EXCO as and when necessary.
---
Testimonials 
"I am so amazed at how God is working even in the small communities. I can see God's hand as the children and youth come together to worship Him. I see lives being changed because of Him and how they have faith in Him despite having not much in their lives.  I am thoroughly encouraged by their faith and this mission trip made me realized how thankful I am for having Him in my life.
I believe it is good for anyone to go for a mission trip as it really exposes you first hand on God's ministry in evangelism. As we are called to spread the gospel in the last commandment, It's really eye opening to see how it is like and how it transforms other people's life. It is good also as we are able to share His word and touch lives as a team and know that we are here together to do it"
Andrew Gan, OCF Caulfield, OCF Cambodia Mission Trip 2016/2017
---
"Going on this mission trip was better than I could have thought. The team was so proactive in bonding and communication with one another, really taking time to love and care for each other, to listen, to pray and to encourage. We felt like a family, working together to further God's kingdom and bring his love to these people.
Most importantly, in the suffering and poor state of these people, you see God's promise and love. The ability to reach out, and learn what unconditional love means, what missions involve and bond of friendship so strong that it can talk through conflicts and push past 2am preparation sessions is something I'll never ever give up, regret or trade. I only have one invitation to those who are considering missions: Open your heart, Come and see."
Sarah Wang, OCF Adelaide, OCF Cambodia Mission Trip 2016/2017
---
"During the course of the mission I personally have experience the strength of prayer and faith. Missions has as well made me realise how fragile life is, as we the privilege generation often forget that we are mortal and take life for granted. Missions changes us all differently, some learn to love where else some became closer to him. Missions is something all of us should strive to participate as during the journey you will learn more about yourself as well as learn new skills.
The interactions between you and OCFers from other centres will allow a greater unity between centres and forge unlikely friendship that will last you a lifetime. It's common to feel that you are not ready for missions however don't worry as nobody is and all of us learn along the way. However, if you're unsure it's better to pray for wisdom and ask family of friends that have participated in missions for advice. Good luck in your journey. Godspeed."
Kurt Low, OCF Adelaide, OCF Cambodia Mission Trip 2016/2017
---
Though we may feel inadequate, God is able to use us mightily if only we make ourselves available for Him. We saw lives being touched through prayer or the word of God, hungry street children being fed, wounds of children in the slums being bound up, the walls of a church being painted and the gospel being shared to many.
It was also eye-opening to see the poverty of the locals, yet how much faith the believers had, and how generous they were with the little that they had. Connecting with many of them personally makes a mission trip so much different to a holiday; you experience a whole new worldview and culture which may challenge what you have always known. In such a diverse team, it is such a joy to see how God has made everyone different, and how through love and unity, we could function together as a body of Christ to show His love to the people there.
Ethan Tan, OCF Clayton, OCF Cambodia Mission Trip 2016/2017
Click here to view full Testimonials – Testimonials
---
For enquiries or interest regarding mission trips, do contact us at missions@ocfaustralia.org.