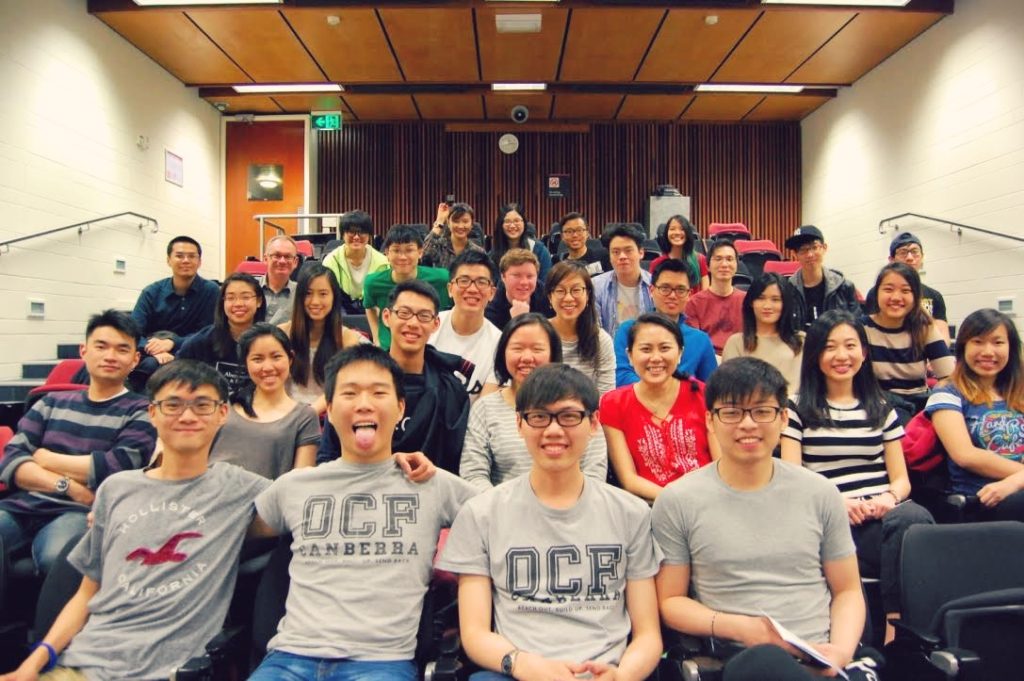 OCF Canberra is a student-run and student-led Christian ministry at the ANU. We meet every Fridays at 7:10pm during the teaching period. We have a diverse group of members from countries like Singapore, Malaysia, China, Hong Kong and Indonesia. All of us are also engaged in different fields of studies, such as Finance, Law, IR, Science and even Environmental Studies!
We will be going through the book of Daniel and Jonah in our Bible studies this semester. We also have Alpha sessions for non-Christians or new believers who are seeking to understand the basics of the Christianity faith. There will be fellowship over food after every weekly session, and everyone is welcome to join us! Additionally, we meet regularly for weekly prayer sessions and sports activities, like running and badminton. We hope to be a Christ-centred community that encourages and support one another, and at the same time spreading God's love to others around us.
The highlight event of the first semester would be our annual Easter camp, and the theme for this year is: LOVE – PRAY – TEST (Our life in Christ / His life in us). Hope to see you here in Canberra!
---
Meeting Details:
Venue: ANU Psychology Building G6