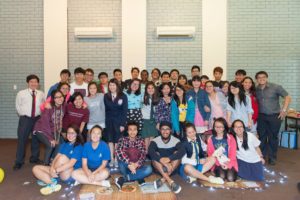 OCF Curtin is a student led, non-denominational Christian organisation on campus. We hold bible studies and worships on a weekly basis. For the non-Christian, we have Discovery Groups where they can discover Jesus through discussion, videos and articles.
In addition to the regular meetings during the semester, we have our annual Easter camps, fundraising events and combined events with OCF Murdoch and UWA.
What makes OCF stand out from other ministries on campus is that every member of OCF Curtin is given a chance to serve in this ministry (worship, bible study leading, tender loving care committee, sunday sports etc).
All in all, we want to create an environment where students can find home away from home. A safe haven where they can grow in their relationships with God and His people.